Our agility friend saw Fido Fleece on sale at Chuck and Dons a while back and knew we were looking for some. So she kindly picked some up for us and held onto them until the trial. They fit the dogs PERFECTLY!
I took some pictures, to show off their new winter coats!
Buzz looks somewhat like a hot dog... but he's cute!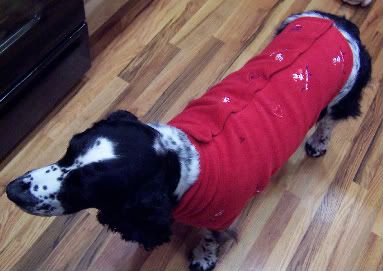 Bailey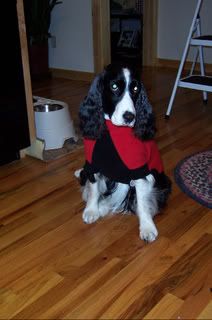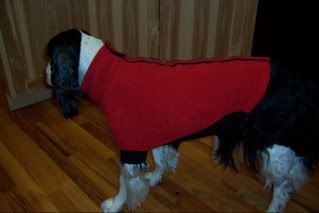 They should keep the dogs nice and toasty when it gets down to -20 again next winter! Fido Fleece rocks!