That tells so much.

Once I finally decided to learn how to pinpoint what I do and don't like in a dog, of course I wanted to evaluate my own. Bailey is by no means perfect, but she does possess some really great qualities. Her list of "bad" far outweighs her list of "good" conformationally wise, but that doesn't make her any less of a great pet and wonderful companion. She is spayed, and was never bred, so this is all just a fun learning experience for me.
Some background information if you haven't visited my site.
Bailey's sire is a conf Ch
Her dam's side has no AKC titles for at least three generations (but I was told they were used as hunting companions)
Her sire is OFA Excellent, dam OFA Good, and she is OFA Good.
Now, for her conformationally bad qualities...
cow hocked
low tailset
"bitchy" head
too tall (19.75")
incorrect coat (could be due to being shaved, but doubtful)
topline is uneven (accentuated by her low tailset and being cow hocked)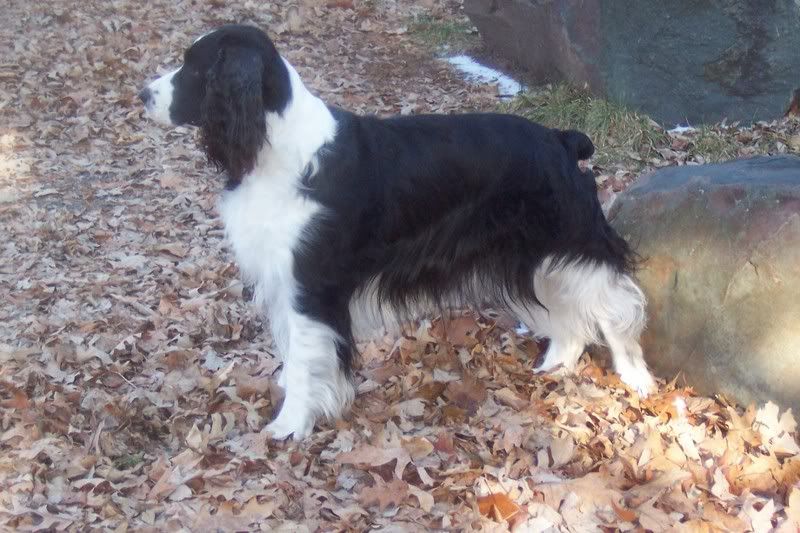 But for each thing bad, there are many good...
nice amount of reach
wonderful front and front movement
clean scissors bite
good earset and expression