Luna came over to play today. She and Buzz had a lot of fun! Luna is supposedly a BC, but I see BC x Aussie... the jury's still out as to what she really is, other than cute!
Silly puppies!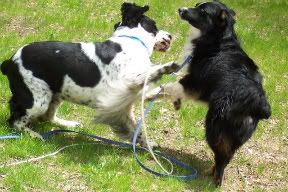 Check out those feet! She's quite talented!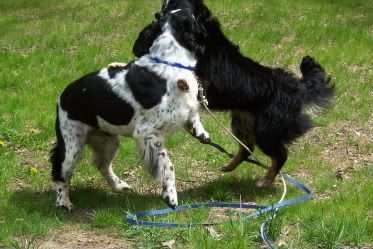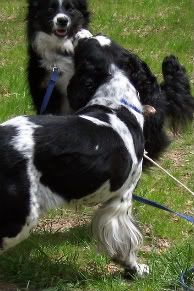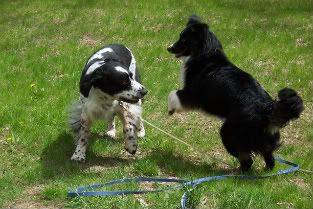 There are more but I need to resize the rest and sort through them.