From
The Incorrigible Corgwn
Here's the deal:
You have to check your Photo Archives (or wherever you store your images) then select the 6th file folder, open it & post the 6th picture contained there, with the story behind it.
Now I have to tag six friends to do the same:
(Most of the people on my blogroll have been tagged already!)
It's A Spring Thing
Days in the Lives of Dance and Spring
Blogging About Rescue
Make sure to comment so I know you've played!
I opened my photobucket, 6th album was "collars" and the 6th photo is: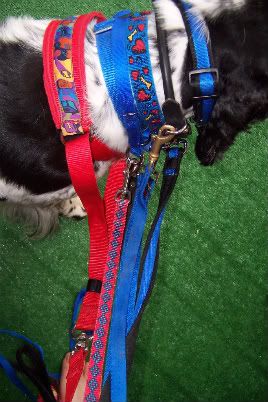 Haha, those are all of Buzz's collars and leashes. From left to right: agility martingale, Premier KeepSafe, White Pine limited slip, Lupine combo, rolled leather, and the comfy padded one from KV. Wow, what a perfect picture for this game!